Our History
Marianna Fischer Black and her husband Stanley were community leaders in Bryson City. Stanley was a lawyer and a banker; Marianna had an interest in promoting reading in the county and in 1929, she began circulating books in town out of two old suitcases. In 1930 a "library" was created in the grand jury room of the Old Courthouse with about 2000 books.
In 1935, the Works Progress Administration built the community building on the square and she was given some space there. Marianna died in 1960. By the mid-1960's, the library, under the direction of Anna Lou Casada, was bursting at the seams. A citizens group, headed by Edgar Fisher, Roberta Whitaker, Mercedith Bacon, R. L. Lyday and John Wikle, mounted a drive to raise funds to build a new library. These 6 people secured a Library Services and Construction Act grant of $114,000 and an Appalachian Regional Development grant of $46,000. They raised $40,000 in local matching funds and the new library opened in 1970. This is a $200,000 building.
Fontana Regional Library
The Marianna Black Library is a member of the Fontana Regional Library, which had its humble beginnings in 1944 when the Tennessee Valley Authority sponsored a regional bookmobile to visit the most remote areas of Jackson, Macon and Swain counties. Fontana Regional Library coordinates a wide range of public library services for six libraries in the region.
Campaign for a Renovated & Expanded Library
The launch of this campaign to expand much-needed library services in Swain County comes after years of efforts to find a new home – first on land that was donated, and then in a vacant facility in Bryson City. We are now pleased to present a creative plan to renovate the current downtown library and increase its size, using the 0.53-acre property to its maximum potential.
​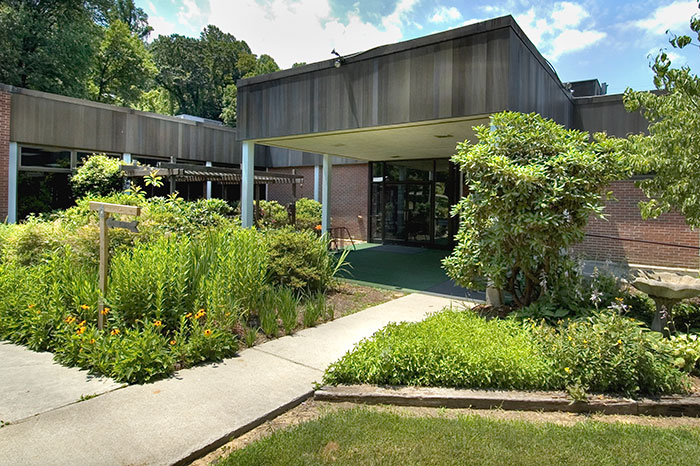 Marianna Black Library, Bryson City, NC, which opened in 1970
Marianna Black Library Campaign Committee
33 Fryemont Street
Bryson City, NC 28713
828-488-3030 ext 128
jdelfield@fontanalib.org